What is renunciation of inheritance? Part 3 – necessary documents –
Insights & News
What is renunciation of inheritance? Part 3 – necessary documents –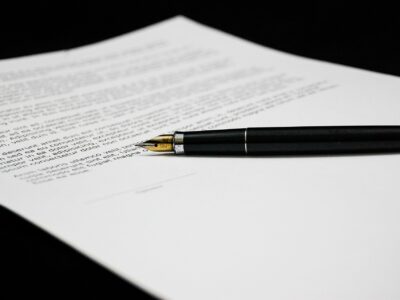 According to Japanese law, which is Act on General Rules for Application of Laws, inheritance is governed by the national law of the decedent.
Therefore, if a deceased is a foreign nationality (other than Japan), the case is basically not governed by Japanese law (succession act).
But there is a little bit complex legal issue(exception) which is "Renvoi".
According to Act on General Rules for Application of Laws, in cases where the national law of a party concerned is govern, if Japanese law is govern in accordance with the law of the country of the national law, Japanese law is govern.
Given that there is such complex exceptions, we can say that you need to consult with a lawyer about whether or not you (a hair) should take a legal procedure regarding renunciation of inheritance if you wand to renunce the inheritance in Japan, even if the deceased who has assets (real estate, bank account, etc.) in Japan is a foreign nationality.
If you need to take a legal procedure in order to renunce a succession in Japan, you are required to file an application for renunciation of inheritance with a Japanese family court.
In other words, it is not enough to declare the renunciation without such a legal procedure.
Next, if you decide to file the renunciation with the court, what kind of documents do you need to prepare and submit to the court?
If you (applicant) have Japanese nationality, there is standard documents which you can find on court's home page.
But if you are a foreign nationality, from my experience, it depends on requirments by the court.
In regards to the necessary documents in relation to an applicant (a heir), I have experienced to submit the copies of applicant's passport, Driver Licence and Birth Certificate (Register of Births) to a court and that the court accepted the application.
Both of the applicant and deceased were Australian nationality, and the deceased lived in Japan and had assets there when he died.
Again, it depends on requirements by a court, so we cannot assume, as a general rule, that the above documents fulfill such requrements or instructions by a court, and you need to prepare the documents reagrding a deceased as well as the documents regarding a heir (applicant).
But we can say that there is a possiblity to need to take a judicial procedure even if both of a deceased and successor are foreign nationalities, and the successor would be able to obtain a decision of acceptance of renunciation from a Japanese family court with necessary documents in accordance with instructions by a court.
If you have any inquiries about renouncing a succession, please feel free to contact us.
Lawyer Ken Takahashi
Email: k-takahashi@kensei-law.jp
Disclaimer
1. The information provided on this Website is for general information purposes only, and the contents of this column are not intended to constitute legal advice. You should not rely upon the information on this Website to make legal decisions.
2. We will not be liable or in any way responsible for any loss, injury and/or damage arising or resulting from your access to or use of this column.
3. Please do not copy the contents of this column without our permission. Unauthorized copying prohibited.