A rambling episode (1) with Luke's ENGLISH Podcast
Insights & News
A rambling episode (1) with Luke's ENGLISH Podcast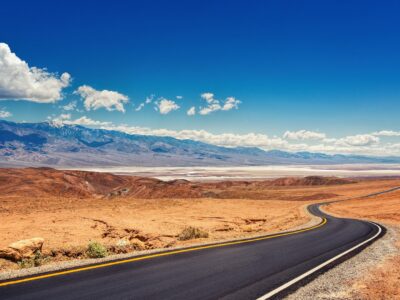 Do you know "Luke's ENGLISH Podcast"?
The podcast is hosted by Luke Thompson, an English Language teacher, podcaster, and comedian from London (but he lives in Paris with his family now).
He is an amazing person.
Today, apart from topics regarding Japanese legal practice, I would like to explain how he and his podcast, which is called "LEP", is a brilliant and outstanding one. It might be controversial because the website should be focused on the legal practice regarding Japanese law, but it is too difficult for me to avoid mentioning LEP because he and his talking are outstanding.
LEP is for English learners all around the world. But it does not just teach us about grammar, vocabulary, and phrases, which would be common in podcasts for English learners. He is just speaking (rambling) some topics like his private episodes or talking to someone like his friends or his family members even his daughter.
In regards to the character of this podcast, we cannot say it is for studying English content. But I can definitely say that he is committed to helping us learn in English.
One of the aims of the LEP is to provide a resource of authentic speech for learners of English (* from the LEP webpage of "AIMS of Luke's English Podcast").
Through his authentic talking, we can get used to the rhythm and intonation in native speakers. He says that every language has a beat, and we can learn the beat of English by hearing LEP a lot.
For example, I recently learned the phrase "it's coming along" from the authentic talking.
When he was talking about his house move (which involved complicated and tough problems), he introduced the phrase "it's coming along" with his supplementary explanation.
Durning such his house move, he and his wife had been using the phrase when they were asked "How's it going?".
His authentic talking also gave me the new expression which is "On paper," "But in reality,".
<an example of expression>
"On paper, it is very simple and easy, but in reality, it can be tricky".
From my understanding, it would be similar to the meaning of "easier said than done".
Although the character of his podcast is very efficient for English learners, we have to say that there would be competitive podcasts with similar characters nowadays. As we know, a lot of podcasts provide us with unique content.
But I strongly recommend the LEP.
The most outstanding characteristic point of the LEP is "fun".
It seems to me that the podcast is comedy. Actually, apart from the LEP, he is a stand-up comedy performer. When I know the astonishing fact, I grasped the point and the reason why he attracts me.
In fact (surprisingly), one of his aims is to make people laugh out loud on public transport while listening to the podcast(* from the LEP webpage of "AIMS of Luke's English Podcast"). He aims at making us embarrassed while listening the podcast in public, like in the train or bus. If he makes us smile and others do not know why we make smile, he says that "my work is done".
But the fun would be a very essential key factor for English learners to keep on learning and practicing.
It is difficult for me to explain the details of his fun, and it would be a boorish way. I should refrain from bringing disgrace on his masterpieces. Please listen to it actually.
Anyway, the LEPSTERS, listeners of LEP including me, are addicted to his talking, and he is dedicated to feeding real English to us.
Due to too much fun and entertaining me, I sometimes introduce the LEP from now on, even though it is not absolutely related to the aims of this website (legal practice regarding Japanese law).
Finally, Luke, thank you for your permission to post the column on my website.
Lawyer Ken Takahashi
Email: k-takahashi@kensei-law.jp
Disclaimer
1. The information provided on this Website is for general information purposes only, and the contents of this column are not intended to constitute legal advice. You should not rely upon the information on this Website to make legal decisions.
2. We will not be liable or in any way responsible for any loss, injury and/or damage arising or resulting from your access to or use of this column.
3. Please do not copy the contents of this column without our permission. Unauthorized copying prohibited.